BELL DESK
Patented U.S. Pat. No. 10488892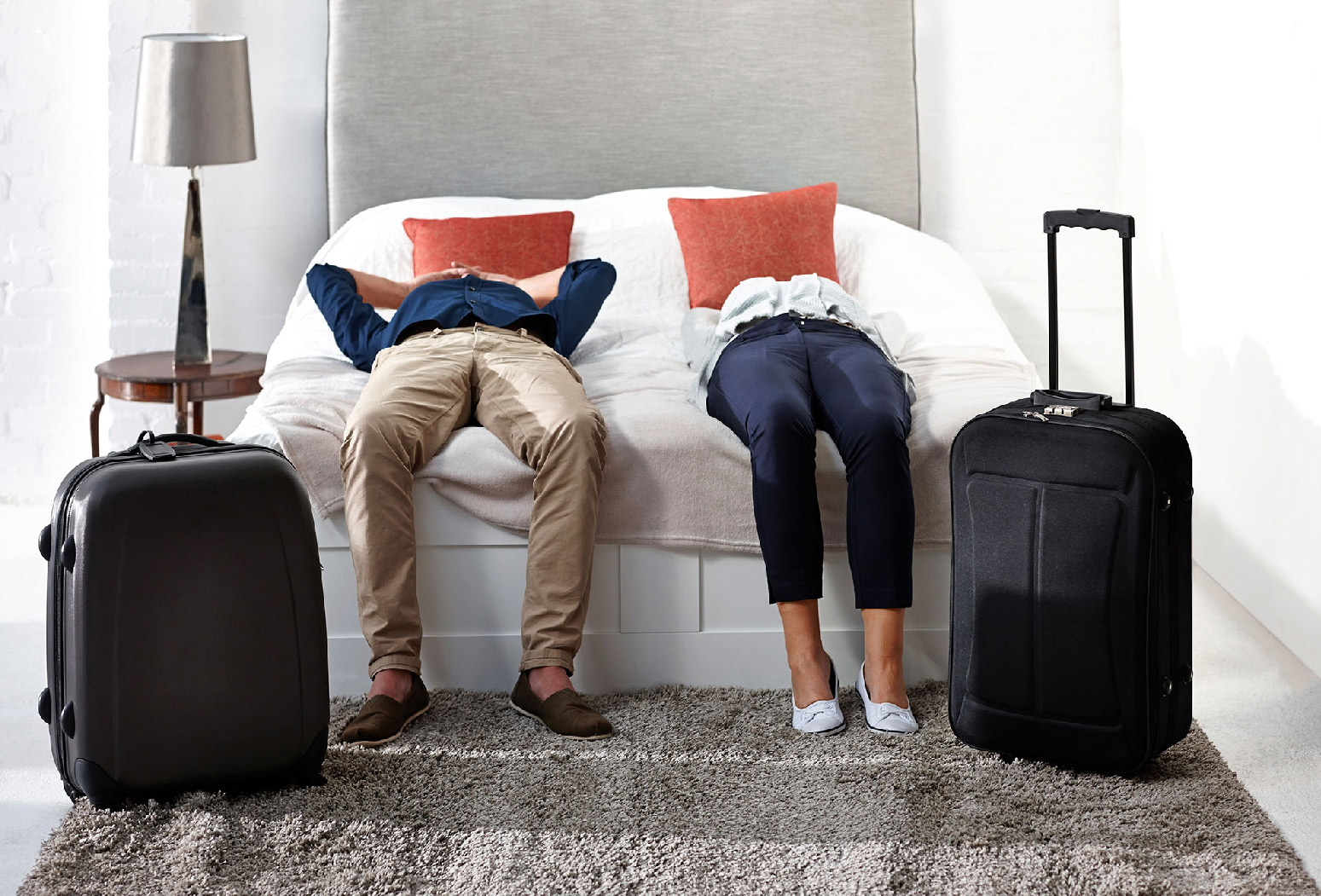 With MS Bell, luggage delivery becomes efficient and modernized, delivering a seamless guest experience and ultimately a better review.

Barcoded luggage tags allow Bellmen to tag and scan luggage on the mobile application upon guest arrival. Corresponding barcodes placed on storage areas, entry points and guest rooms allow Bellmen to document each time the location of the luggage changes. A fail-safe feature also alerts Bellmen when an incorrect barcode is scanned based on the parameters of the assignment they are completing.

The system incorporates your property's existing calculation method to determine the next available Bellman for dispatch, creating a custom auto assignment flow.

Smart Luggage Tracking System
Misplaced luggage can equate to a loss of productivity, unnecessary compensation and guest dissatisfaction. By efficiently tracking luggage through MS Bell, losses and retrieval times are reduced and the check-in and check-out processes are streamlined.
BELL MOBILE PLATFORM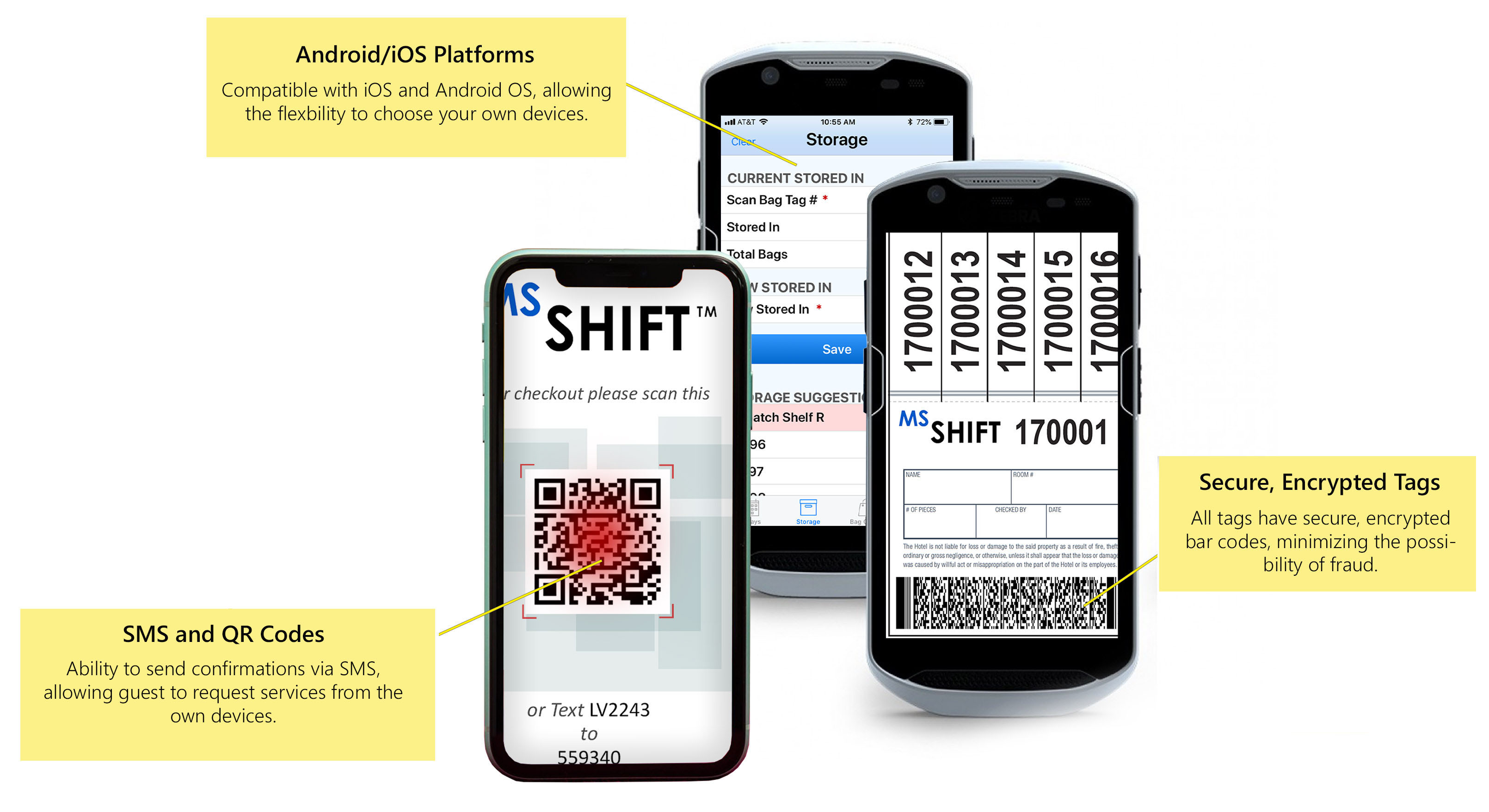 Access luggage flow information for real-time location tracking
Customize barcoded luggage tags to fit your branding
Easily scan tag information into MS Bell via mobile application

Efficiently locate luggage using barcoded claim tickets
Record details such as handling instructions or delivery notes
Take photos of luggage to protect against false claims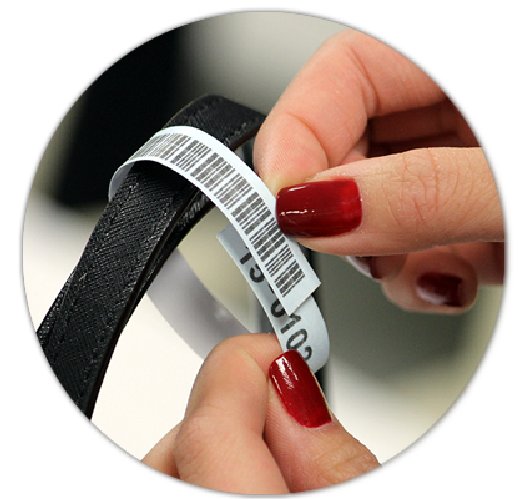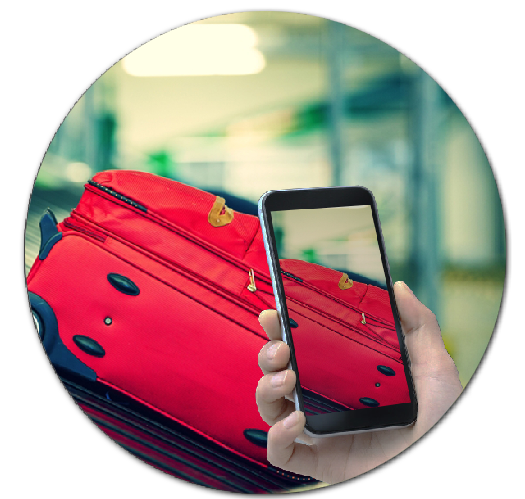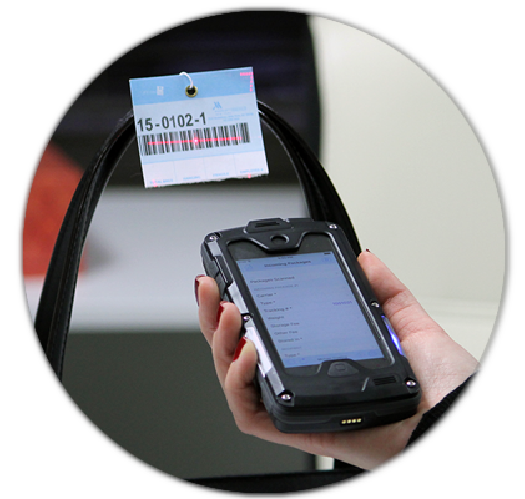 © 2005-2023 MS Shift Inc. All rights reserved.